This post was featured! Awesome! :)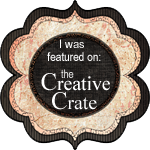 My husband and
I decided that we should build a small
square foot garden
this year. What I love about square foot gardening is that it is manageable. I'm typically the one to kill flowers and other plants (I admit to killing my
hanging baskets last year
--
I swear it was an accident or maybe I ignored them...
), so I needed something that was going to be just enough for me to handle this summer since my hubby is pretty busy.
I saw this book "
All New Square Foot Gardening
" and thought it was interesting. Did I read it? No, not yet. I just got the basics. I used a few websites to help me plan how to build a garden, what to plant, and what to use (refer to bottom of post for websites)
Positives/advantages about a square foot garden -
* It's healthy and organic!
* Weeding is less.
* Easy to water (and keep alive!) ;)
* Easy to reach all plants
* Uses less space - I can grow my plants up (pole beans)
* The main focus is to really focus on the few plants so they can grow well.
* No pesticides!!
We started out buying cedar boards. 6" in height, and 4 feet in length. We also bought a square pole (sorry, I'm bad with technical terms in building....) and metal sticks.
At home we had the screws and the tools to make it.
Here's the hubby made a simple box, using some great tools from my grandpa! He put reinforcement in the corners by cutting the square pole in half and attaching it. He's pretty nifty that way.
Please don't pay any attention to our messy garage.... ;)
And it finally was time to put it together in our back yard! We simply put it over the grass, pulled out all the weeds/grass, and then put our dirt/manure mix on top. Easy!
My husband also put in the pools to support the corners; it will also be used for our little fence so the bunnies don't get into anything!
Well, there you have it. How we built our little garden. More pictures to follow soon. We created a little grid for our planting. It's looks spectacular!
Apparently, Wenda doesn't like gardening too much--she just sat and watched. ;)
Special thanks to my hubby for putting your time and perfectionism into our garden! It's a perfect start in our new home!
More to come---what it looks like now and what we planted!
--------------------------------------------------------------------------
Helpful Resources
Tim's Square Foot Garden
Frugal Dad
My Square Foot Garden
My Garden Guide
Country Farm Lifestyles
Vegetable Gardening Online
- Free printables
Square Foot Gardening - Official
-------------------------------------------------------------------------
Linked up with: